PRESS QUOTES  
"Snarling on the quirky, wiry, Metric/Epoxies-like "Monkey Scratches," sweet on the wheezy, danceable "Tonight," and seductive on the hurtling, propulsive "Just Go." –The Big Takeover, NY 
 "For a performer who defies facile definition, Smith does boast a single defining feature – her voice, which she wields with virtuosic command…with a natural warmth that adds a sultry dimension to the band's challenging, punk-infused arrangements." –Bullpit Magazine, LA 
"Static People posits a parallel universe where punk and pop are conjoined twins then splits them with a buzzsaw guitar.  The result is an atomic burst of refined madness that is as precise as it is lysergic, feral on the edges and underscored by the warm hum of a radioactive heart." -FMRL
"The Late Projectionist brings us deeper into the mind of singer Dmitra Smith…painting vivid pictures of the goings-on of a haunted mind…top-notch recording and an album full of hooky songs…"  --Vandala Concepts, Canada 
"Static People are destined to be your next favourite band. They combine distorted greatness, old school punk vibes and a touch of noisy indie – you need them in your life. --Somojo Magazine, UK 
"Static People make you feel your heart beating in its cage.  Tank grrl Dmitra Smith's scrumptious voice, add the backing of Pascal Faivre…you get raving rock 'n' roll to grit your  teeth to."   --New York Waste 
"Each track has Dmitra Smith's voice front and center, full of the same angst and derision that propelled Patti Smith to stardom."  --The Ripple Effect


Band Members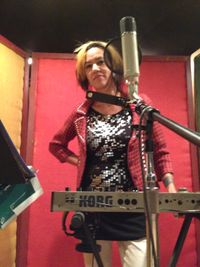 D'MITRA SMITH
Singer and keyboardist D'mitra Smith began singing at age 8 in her native Seattle, enduring torture from a closeted and bitchy girl's choir director who punched his stomach while screaming the word "SUPPORT" at small children. She credits him for her 3 octave range. She relocated to San Francisco in 1992 to join marimba driven rock project Fuzz Factor with guitarist Joe Gore(PJ Harvey, Tracy Chapman). She was a member of industrial noise and television-exploding project Sharkbait, as well as lo-fi indie trio Plain.  She is also the singer for Black futurist Siouxsie and the Banshees tribute Voodoo Dolly  and Seattle based alt/punk band Ex's With Benefits.
---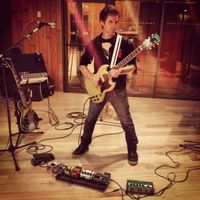 PASCAL FAIVREGuitarist Pascal Faivre is from Pontarlier, France, the capital of absinthe.  He  discovered punk rock at age 10, put a huge box of laundry soap into the town fountain with his hooligan friends which created 4' high suds for blocks, started his first bands Les Cochons Dingues, Corbeaux Drivers and Dinosaur Eating Cars, and wriggled out of mandatory army duty with sublime trickery. He is also a film actor who got his first taste for acting in 1973, when celebrated French director Jean Chapot cast him in a small part in "Les Granges Brulees" with Alain Delon and Simone Signoret. He performed his scenes, coaxed with chocolate, in his favorite fuzzy pajamas.  He is also the guitarist for Seattle based alt/punk band Ex's With Benefits.
---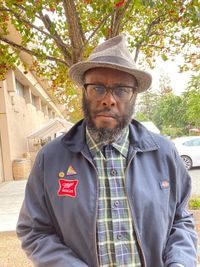 SHAWN MILLER 
Born and raised in Los Angeles, California, Bass player Shawn Miller started playing guitar at the age of eight and moved to bass when he was twelve because "it had less strings and they were farther placed apart". Music has been a very influential part of his life, as he believes that it conveys thoughts and feelings that are far more complex than any other form of communication. While attending School in Santa Cruz, he attended music classes while working on his psychology degree, and played bass in the seminal pop-punk band Cara de Nada.  He was a member of the Santa Cruz Standard Cooperative Noise Coalition, or STANDCO, A loosely organized but highly talented group of musicians responsible for planning shows for local and touring bands alike. Shawn moved to San Francisco in 1994 and went on to play in bands such as the Nerve Meter, Deralieur, and the Gay Barbarians.  He is also the bass player for Voodoo Dolly and can be found playing bass in a myriad of projects all over the SF Bay Area.  He wants you to get off his lawn.
---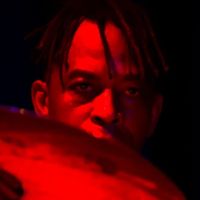 KEVIN CARNES
Drummer Kevin Carnes, a Detroit native, was a founding member of the Afro industrial noise ensemble, The Beatnigs, U.A.F. and the Broun Fellinis. He is an in demand studio ace, whose credits include both analog and digital drum work for Soulstice, Consolidated and George Clinton/P-Funk.   His multi rhythmic precision and velvet finesse make him one of the most sought after drummers in the San Francisco Bay area.
Kevin is also the drummer for Voodoo Dolly. Kevin Carnes Music.